STUCO Attends Annual State Conference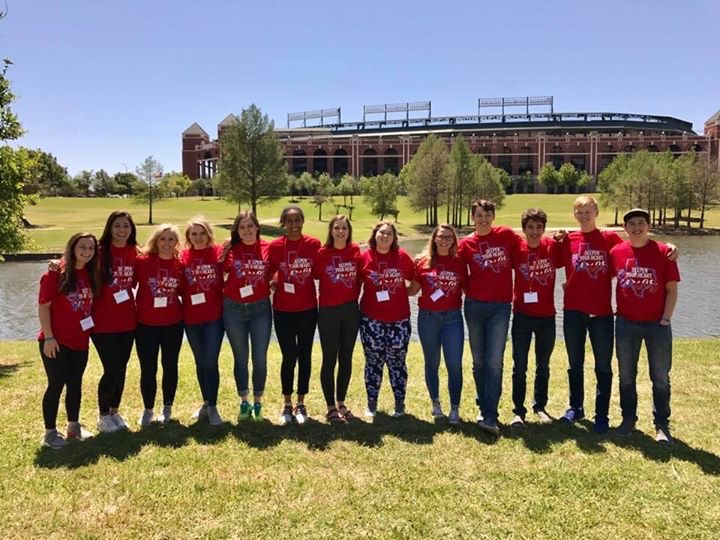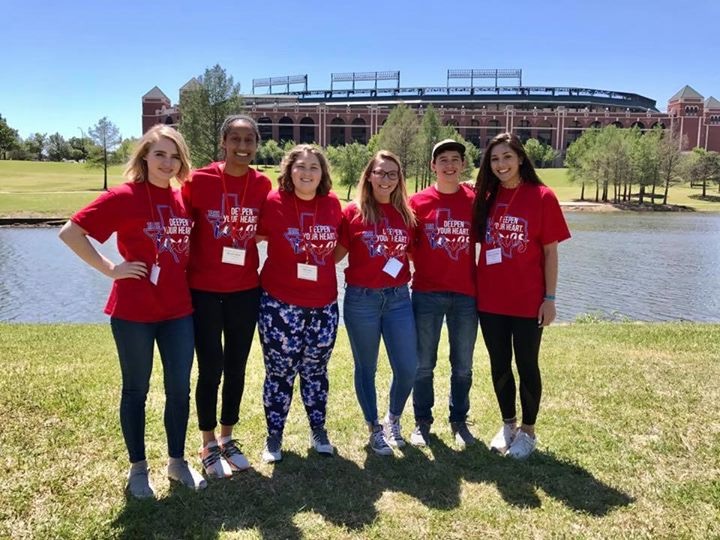 This month, the Senior High Student Council attended the Texas Association of Student Councils Annual Conference in Arlington, Texas, where over 6,000 students from across the state meet to learn about leadership and share ideas for school projects. Students also participate in an election for state officers. They listen to campaign speeches, attend Q&A sessions, and critique campaign skits before voting for the officers who will lead the state organization for the following year. They also get to go spend time together at Six Flags to celebrate their accomplishments for the year.
Our student council members look forward to this conference and fundraise for trip expenses throughout the school year. While at the conference, we appointed student council officers and determined the theme of service for the 2018-2019 school year. Our theme for the year will be "Caring for our Environment" and will include projects that focus on recycling and conserving energy, as well as projects that focus on promoting a positive and healthy school environment.
The 2018-2019 Student Council Officers:
President: Noelle Liles (returning)
Vice President: Grace Minter
Secretary: Abby Jones (returning)
Treasurer: Jalee Woodyard
Parliamentarian: Danielle Okeke (returning)
Historian: Lauren Spragins
Chaplain: Kelsey McClellan (returning)